Solution for Bank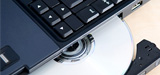 IST Switching Software
Solution For Bank (IST Switching Software)
Core Differentiation

HOW IST/SWITCH SOLUTION DISTINGUISH FROM OTHER VENDORS



Please find the table below, the summary of how our solution (IST/Switch) position and distinguish from other vendors:



Business Requirement
IST/Switch positioning
Technology Architecture

Multi Channel Architecture.

NBL can position IST/Switch as a middleware that can be interfaced to:



1. At the Front End Level: different kind of delivery channels at the Front End level (ATM, POS, Internet Banking, Phone Banking, Mobile Banking, Self Service Terminal, etc).

2. At the Back End Level: different type of Legacy System (Core Banking application, Credit Card Host application, Mutual Fund Host application, etc).

3. At the External Network Level:
- Local Networks (other Institution like Financial companies, Telecom companies, Utility Companies).
- International Card Association Networks (VISA, MC, AMEX, JCB, Diners)


Hardware Platform Independent

IST/Switch is independent of hardware platform and developed to be vendor neutral.



IST/Switch run on open UNIX and LINUX based environment, therefore can run on IBM, Sun, HP or Compaq system.


Database Platform Independent

IST/Switch is independent of database platform and developed to be vendor neutral.



IST/Switch can run on different database platform: Oracle, Sybase, DB2 or Informix


Support Multi Communication Protocols
IST/Switch supports different kind of communication protocols like TCP/IP, X.25, LU6.2, etc
Fault Tolerant
IST/Switch supports Fault Tolerant requirement by deploying High Availability Clustering Management from Hardware and Database Vendor in order to support automatic fail over from one machine to a second machine whenever a failure is detected


Security-Triple DES
IST/Switch supports Triple DES Security, which is a mandatory requirement (to be implemented by 2003) by international card association.


Flexibility
IST/Switch is developed with the Component Based Approach. Therefore it will provide the flexibility to add new delivery channels or new networks or new Host application in the future.


Scalability
The same IST/Switch software has been implemented to handle small customers with thousands of transaction per day and very big customers with millions of transactions per day. This is particularly valuable for this type of installation, as we move through to different phases of the project the system can be configured to adapt to different performance requirement.


Smart Card EMV compliant

Europay, Visa and MasterCard have set the new Smart Card industry standard called EMV.



IST/Switch solution is EMV compliant. IST/Switch supports EMV smart card transactions for interfaces to ATM, POS, Visa and MasterCard.


Track Records
IST/Switch has been implemented in more than 70 countries in different regions (Asia Pacific, North America, Latin America and Caribbean, Europe, and Middle East)


Experience in providing services to Financial and Credit Card entities

Oasis Technology has a long experience in providing services to the Financial and Credit Card entities (please refer to section 7 for more details) like:

1. AMEX in US
2. MasterCard in Australia and US
3. Diners Club in England
4. Visa in US
5. Europay (36 countries) in Europe
6. Citibank GCIF in US
7. ABN AMRO Bank in 7 countries (Hong Kong, Taiwan, Singapore, Indonesia, Argentina, Uruguay and Chile).
8. Carte Bleue in France
9. SCJ Visa (Smart Card Project) in Japan
10. RedeCard in Brazil
11. BKM Turkey
12. ScotiaBank in Canada (Smart Card Project)
13. India Customers: IDBI, Bank of Punjab, Vysya Bank, India Switch Company, J&K Bank, Syndicate Bank, South India Bank, Bank of Rajasthan. And many more, please refer to Appendix B for more details



FIS is pleased to offer our IST/Switch solution at a competitive price. The pricing components consist of License, Professional Services and Training. Oasis' professional and skilled resources (Project Manager, Technical Consultants, and Trainers) with IST/Switch installations experience are ready to work with the bank to ensure a successful implementation of our system.