Solution for Bank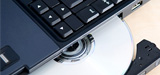 EMV Migration
Solution For Bank (EMV Migration)
Introduction

Principle/supplier:

Company name – TechTrex
Brand name – CardPro
Country – Canada

General info:

Mainly two types of card are used……Magnetic Stripe and Chip based
Magnetic cards will be obsolete for financial transaction in the near future. So all banking Magnetic card needs to be converted to Chip based. For this all banks need to do EMV migration of their total card infrastructure. Here we can provide EMV issuance solution.
EMV is a standard set by E-Europay, M-Master Card and V-Visa
80% of the world's credit card are provided by them

TechTrex Card Pro is the latest Personalization production software in the market today. It is an independent and complete solution for EMV personalization supporting both mass issuance and branch level instant issuance.
TechTrex CardPro has a unique value as it is the only complete EMV personalization solution in the world that is not associated with any personalization equipment vendor or a card manufacturer.

Card Pro also offers PIN Selection solutions outside the bank branch using its highly secure S700 PINpad with PCI 2.0 and EMV L1 and L2 certifications.

TechTrex and DNS is devoted exclusively to serve the banking and payment industry in EMV migration through its consulting services.