Authorized Test Centre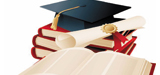 Authorized Test Centre
ACCA Certified Centre
The Association of Chartered Certified Accountants (ACCA) is the global body for professional accountants offering the Chartered Certified Accountant qualification. As of May 2012, ACCA was one of the largest and fastest-growing global accountancy bodies with 154,000 members and 432,000 students in 170 countries. ACCA's headquarters are in London with principal administrative office in Glasgow. ACCA works through a network of 83 offices and centres and more than 8,500 Approved Employers worldwide, who provide employee development.




DNS is an ACCA certified test center, the computer-based exams (CBEs) are available for the first seven of the Foundation-level exams: FA1, MA1, FA2, MA2, FAB, FMA and FFA and the Knowledge module exams (F1, F2 and F3) of the ACCA Qualification. DNS test center has conducted CBEs of more than 140 candidates within the last three months.




Sitting CBEs in DNS provides the following benefits:

Flexibility - You are not restricted to June and December paper-based exam sessions as you can sit CBEs at any time of year. CBEs also offer flexibility for re-sits, which you can take at any time. There is no restriction on the number of times you can reseat the exams by CBE.
Instant results - Your result is displayed on the computer screen at the end of the exam.
Results - Your results are uploaded by the licensed centre and will be transferred to your ACCA account within 72 hours.