Solution for Bank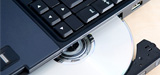 EMV Migration
Solution For Bank (EMV Migration)
Consulting Services
DNS is devoted exclusively to serve the banking and payment industry. As such, we bring to our clients:
Extensive knowledge of the EMV marketplace, including current trends and issues of the different Financial Institutions. We bring hands on experience in EMV migration from many parts of the world and years of experience in working with plans that maximizes value for the clients.

We can help when:
An institution is looking for external consultancy in order to obtain help in the shaping of their concept of EMV migration and timeline for business and information system transition to chip technology. Also when an institution is seeking to engage an EMV consultant to assist with the assessment of their EMV CHIP requirements, business opportunities and migration plan development.

DNS could provide support in the EMV migration:
Providing Workshop and Technical Workshop for customer staff, in order to gain a better understanding of the migration process as well as the smart card opportunities. Providing consultancy services in order to define the migration path to EMV, both issuing and acquiring systems, and also services to define the project plan for the project. We offer project management and technical consultancy for Issuing, ATM, and other backend services

We are very familiar with the CHIP migration marketplace, as well as issues that must be addressed to evaluate and manage CHIP migration plans effectively.

Our Principal consultants have previously served multiple institutions on EMV chip card migration projects. Altogether our consulting team composition boasts over 65 man-years in cumulative EMV and chip card experience. We have served over 50 financial institutions in EMV chip card migration in six continents.